Hurricane Season
2017
Forecasts and Information
Atlantic Tropical Overview
| | |
| --- | --- |
| The Atlantic hurricane season runs from June 1st through November 30th. | |
Atlantic Tropical Graphicast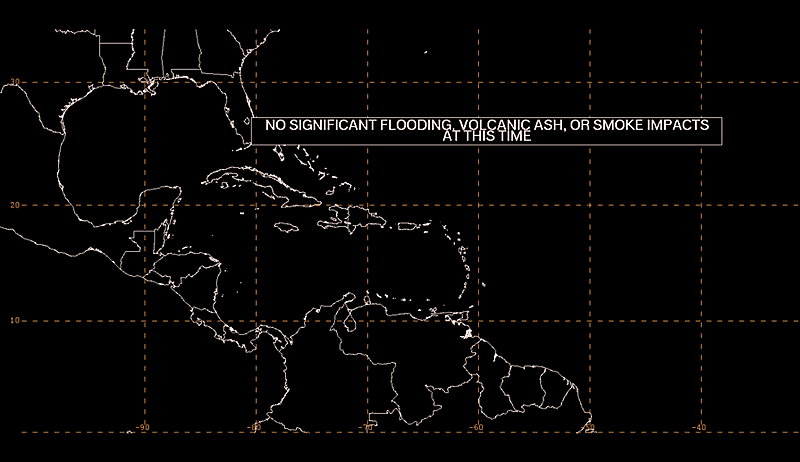 Pacific Tropical Graphicast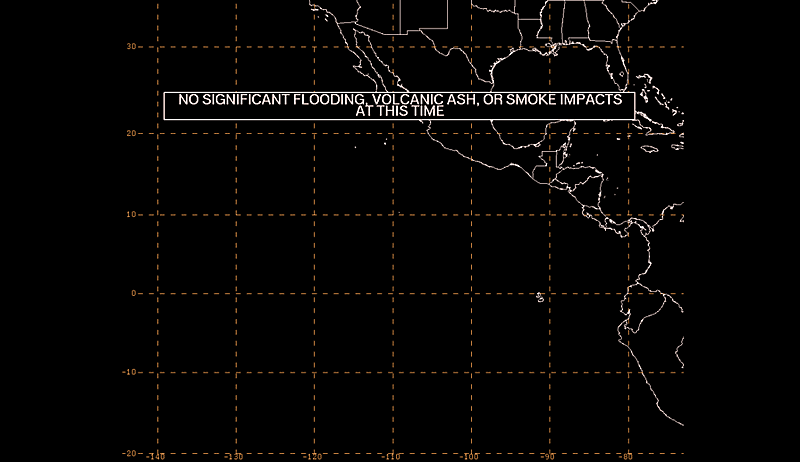 This map is for illustrative purposes only. Due to the potential for coordinates to be incorrect, it should not be relied upon for emergencies.
Tropical Cyclone Heat Potential
The tropical cyclone heat potential (TCHP) or the available upper ocean thermal energy is one of the critical factors in controlling the intensity of cyclones. A strong link has been identified between high TCHP values and intensification of Tropical Cyclones. The following maps can be used to forecast storm intensity.
Tropical Imagery & Probability Models
Atlantic Ocean Water Vapor
(animate)
Atlantic Ocean Infrared
(animate)
Atlantic Ocean Rainbow Infrared
(animate)
24-hour GFS Pressure Change

Western Hemisphere Satellite View

Indian Ocean Satellite View
Atlantic Tropical Outlook


000
ABNT20 KNHC 302330
TWOAT

Tropical Weather Outlook
NWS National Hurricane Center Miami FL
700 PM EST Thu Nov 30 2017

For the North Atlantic...Caribbean Sea and the Gulf of Mexico:

Tropical cyclone formation is not expected during the next 5 days.

This is the last regularly scheduled Tropical Weather Outlook of
the 2017 Atlantic hurricane season. Routine issuance of the
Tropical Weather Outlook will resume on June 1, 2018. During the
off-season, Special Tropical Weather Outlooks will be issued as
conditions warrant.

$$
Forecaster Beven


NHC Atlantic Tropical Discussion


000
AXNT20 KNHC 141204
TWDAT

Tropical Weather Discussion
NWS National Hurricane Center Miami FL
704 AM EST Thu Dec 14 2017

Tropical Weather Discussion for North America, Central America
Gulf of Mexico, Caribbean Sea, northern sections of South
America, and Atlantic Ocean to the African coast from the
Equator to 32N. The following information is based on satellite
imagery, weather observations, radar and meteorological analysis.

Based on 0600 UTC surface analysis and satellite imagery through
1130 UTC.

...SPECIAL FEATURES...

A cold front will move into the Gulf of Mexico by early Fri
morning. Northerly winds will rapidly increase to fresh to near
gale force behind the front by sunrise Fri, then will increase to
minimal gale force offshore of Mexico, reaching to offshore of
Veracruz Fri night. Seas will build to 8-12 ft W of the front with
the strong to gale force winds. Gale-force winds are forecast to
diminish by sunrise on Saturday. See latest NHC High Seas
Forecast under AWIPS/WMO headers MIAHSFAT2/FZNT02 KNHC for more
details.

Strong high pressure will build N of the Caribbean by Friday
evening resulting in a tight pressure gradient in the S central
Caribbean where trades will increase to fresh to strong. The
gradient will continue to strengthen through the weekend and gale
force winds are forecast to pulse NW of the Colombian coast Fri
night, Sat night, and Sun night. Seas will build to 8-14 ft in S
central portions due to the gale and surrounding winds. See
latest NHC High Seas Forecast under AWIPS/WMO headers
MIAHSFAT2/FZNT02 KNHC for more details.

...ITCZ/MONSOON TROUGH...

The monsoon trough extends from the African coast near 07N12W to
06N14W. The Intertropical Convergence Zone axis continues from
06N14W to 04N32W to 03N50W. Scattered moderate convection is from
03N to 08N between 17W and 30W.

...DISCUSSION...

GULF OF MEXICO...

A weak surface ridge anchored by a 1017 mb high near 25N83W
dominates the eastern half of the basin. This surface pattern is
supporting light to gentle variable winds, except for WSW
moderate winds in the NE Gulf N of 27N. Low to middle level dry
air continue to support clear skies S of 25N. Looking ahead, a
cold front is forecast to enter the northern Gulf by early Friday
morning, then reach from the Florida Big Bend area in the NE Gulf
to near Tampico Mexico by Fri evening, then stall from Tampa to
the Bay of Campeche on Sat before lifting back to the W and NW
through Sun. Gale force winds are forecast along the coast of
Mexico near Tampico Fri night and Sat. See special features for
further details.

CARIBBEAN SEA...

The tail of a stationary front extends from eastern Cuba near
20N78W to 18N85W with possible isolated showers within 60 nm
either side of the boundary. Ahead of the front, the remnants of a
former cold front are analyzed as a trough from 19N79W to western
Panama near 09N81W. Isolated showers are within 90 nm either side of
the trough axis. Cloudiness associated with the front and surface
trough extend to western and central Hispaniola with possible
isolated showers. A shallow moist airmass moves across the SE
basin supporting isolated showers S of 14N E of 70W. Fair weather
is elsewhere. In addition to showers, fresh to strong winds are
in the vicinity of the surface trough as indicated by latest
scatterometer data. Light to moderate trades are in the remainder
central and eastern basin. Winds are forecast to increase to 20-25
kt over the south-central Caribbean on Thu night, with gale
conditions possible Sat night and Sun night as high pressure
builds N of area.

...HISPANIOLA...

Cloudiness prevail over Hispaniola due to the proximity of a
surface trough and stationary front to the west. Isolated light
showers are still possible through later this morning. Then,
moisture will diminish as the trough continues to weaken and
drift westward.

ATLANTIC OCEAN...

A cold front enters the forecast area near 30N59W and continues
SW to 26N66W where it stalls continuing across the southern
Bahamas into eastern Cuba. A surface trough is farther east and
stretches from 30N55W to NE Dominican Republic. The cold front
will continue to move SE while gradually dissipating today. A
ridge will then build along 25N in the wake of the cold front.
Another cold front is forecast to move off the NE Florida coast
early Fri, reach from Bermuda to South Florida Sat, then reach
from 24N65W to eastern Cuba early Sun. The remainder of the
Atlantic Ocean is under the influence of a 1033 mb high pressure
located just south of the Azores. This high extends a ridge SW to
near the NE Caribbean.

For additional information please visit
http://www.hurricanes.gov/marine

$$
Ramos

Weather Reconnaissance Flights Plan of the Day
 
 000
 NOUS42 KNHC 141427
 REPRPD
 WEATHER RECONNAISSANCE FLIGHTS
 CARCAH, NATIONAL HURRICANE CENTER, MIAMI, FL.
 0930 AM EST THU 14 DECEMBER 2017
 SUBJECT: WINTER STORM PLAN OF THE DAY (WSPOD)
          VALID 15/1100Z TO 16/1100Z DECEMBER 2017
          WSPOD NUMBER.....17-014
 
 I.  ATLANTIC REQUIREMENTS
     1. NEGATIVE RECONNAISSANCE REQUIREMENTS.
     2. OUTLOOK FOR SUCCEEDING DAY.....NEGATIVE.
 
 $$
 JWP
 
Hurricane Season Overviews
Atlantic Hurricane Season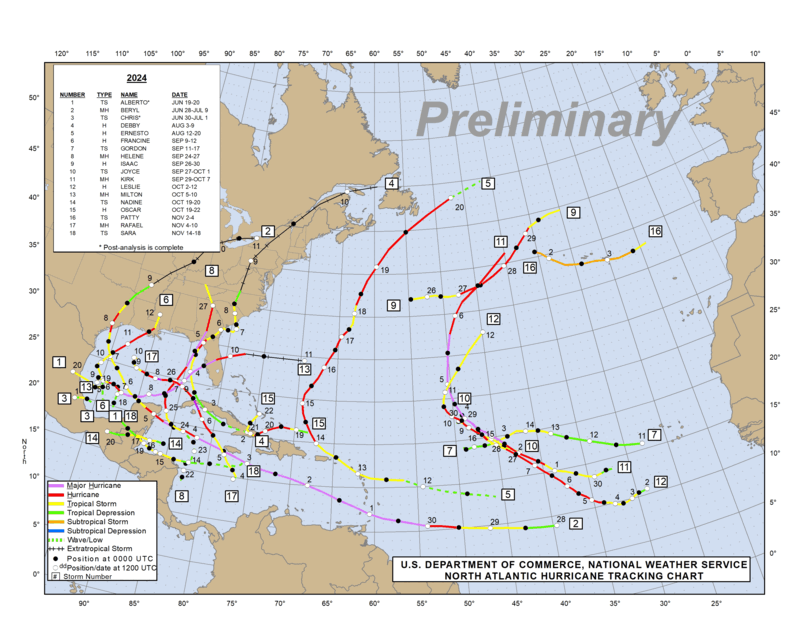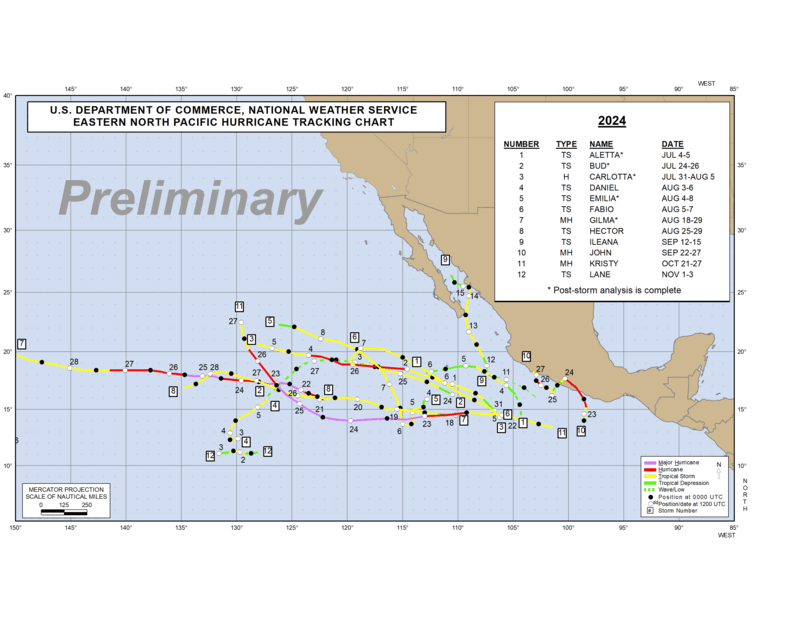 Data on this page is aggregated via various outlets such as NHC, CIMSS, NOAA, CPHC, & JTWC